About Alexandria Williams
Alexandria Williams is a Dallas native, a speaker, author, Digital Communication guru and FitHair Expert and Wellness geek. Oh yeah, she also is crazy about Kale and Cupcakes. She is a graduate of Texas Tech University where received two Bachelor degrees. Alexandria also has certifications in Sports Nutrition, Digital Communications and Social Media, and RRCA Certified Running Coach.
Alexandria, known as just Alex, has over a decade of experience in digital media and communications. She is a Digital Marketing Manager for the largest GI group in the Mid-Atlantic states. This communications pro is adept at thrusting businesses into connecting with their audiences through utilizing social and digital media channels and analytics. But that's not all; she is known as being a key translator of taking complex data into unique consumer and impactful stories and marketing plans. From PR pitches, appearing on ABC Nightly News, CNN and USA Today, creating content, enhancing seo, traveling to conferences and keeping up with the latest trends, Alex rarely slows down. Bottom line, her ability to know how people communicate digitally and physically has helped increase companies and people profits year-over-year.
When Alex switches gears, you can find her impacting the world through her natural abilities as a storyteller by connecting the dots between fitness, health, and hair as the FitHair expert and wellness geek.
Alex was the co-founder of the popular Sporty Afros blog, which aims to help black women get active and health and co-creator of the Sporty Afros hair care line. After making her mark for almost seven years with the company, she took a leap of faith to establish her own companies – Just Alex and The Fithair Brands in 2015. Since then, Alex has made it her mission to teach the importance of a proper foundation for establishing healthy hair from the inside out.
Alex holds ambassadorships with Brooks Running, Garmin Fitness, Jaybird Sports, Balega International and RoadID. She has previously held ambassadorships with some of the largest international companies such as FitFluential, Genuine Health, C2O Coconut Water and Dallas Fitness Ambassadors, Beyond Meat food company, Uncle Funky's Daughter hair company and was a founding ambassador for PopSugar Fitness. In 2016, Alex was chosen out of hundreds of submissions to be one of Women's Health Magazine Action Hero of the year. Since then she has held this honor for now, 4x making her the first African-American 4x Women Health Action Hero. Shehas partnered and worked with numerous companies such as Six:02, Garden of Life, Burt's Bees, Brita, Renew Life, Rhythm Superfoods Kale and Fossil.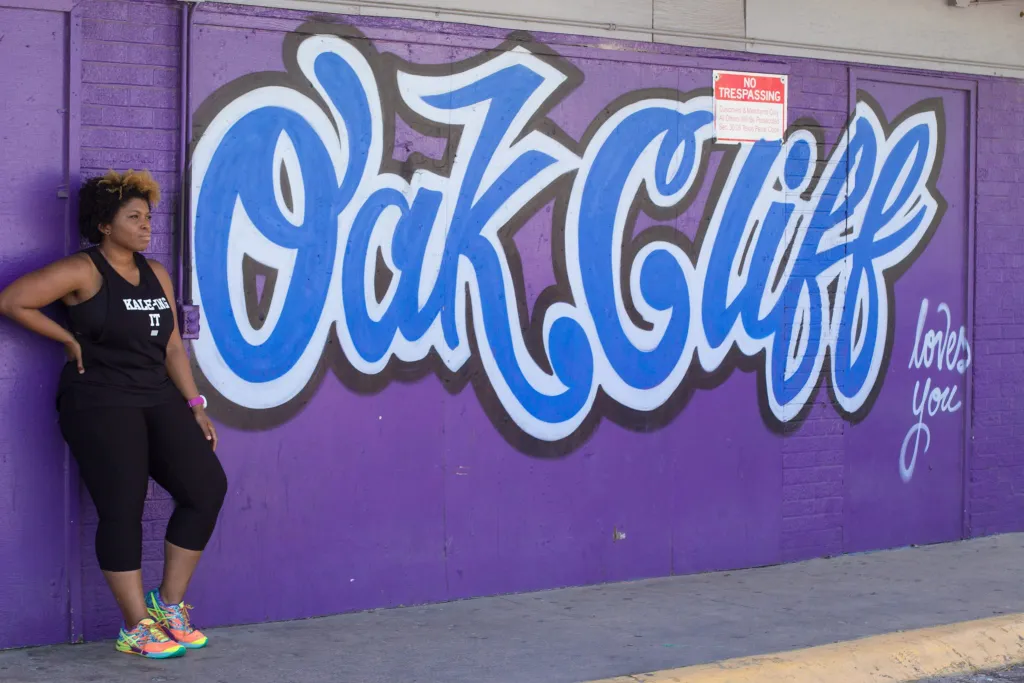 Alex is a triathlete and marathoner, and previously the Director on the board of the National Black Marathoners Association for 7 years. As the Director, she oversees the digital and communication aspects of the organization. Through her insight, she helped lead the NBMA to secure one of the largest grants and partnerships with USA Track and Field. She also was the Event Manager for Black Distance Running Hall of Fame, and managed the NBMA's 15,000+ FB group and assisting members to grow within the running community by establishing running clubs, becoming RRCA coaches or simply go from couch to 5k. Previously, Alex was a board member and Web Chair of Public Relations Society of America – Dallas and Content Manager and board member of the Social Media Dallas organization. Currently, Alexandria was a chair on the Content Committee for Running USA and previous Ambassador Director for Route 66 Marathon.
She is a leading hair and fitness expert for Women's Health Magazine and often can be on national media outlets such as JET, Essence, Good Morning Texas, Fox Sports News, Dallas Morning News, and SHAPE. Alex was selected as a 2018 DFW Millenniums to Watch honoree. She is also a co-author of a best selling book, Beginner's Guide to Triathlons and released her first book, "FitHair Foundations," showing readers the importance of establishing a proper foundation for growing healthy hair from the inside out. With a collection of tips, stories, and practical information, the book teaches readers how making daily healthy choices can result in the by-product of healthy hair, mind, and body.
A devoted lover of Dallas Cowboys, kale, neon and Christ; you can find her training for another marathon or captivating an audience on the value of living a balanced life.